Commercial Alarm Systems Edmonton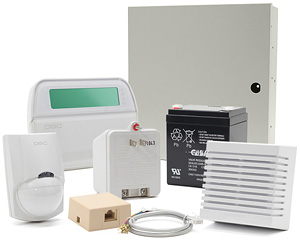 Triton Surveillance commercial alarm systems protect your business around the clock using the latest in alarm technology.  Our commercial alarm systems are custom designed to each of our customers, taking into account their physical location, environmental factors and access risks.
Triton's extensive product line, produced by the world's leading manufacturers are installed by our team of professionals who are dedicated to the security of your business.  If you are looking for a new commercial alarm System installation or to upgrade your existing commercial alarm system contact our experts for a free, no-obligation consultation to discuss your needs.  Our team will visit your site and prepare a quote to suit including a number of options that will accommodate varying budgets.  From there, if you have any questions or concerns those will be fully discussed, the system designed modified as needed and on then will we proceed…when you are confident your needs have been met.
Example Commercial Alarm System Hardware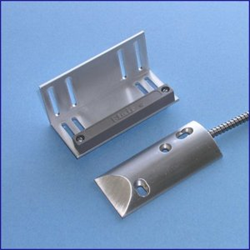 Overhead door contact commonly used for garage doors or commercial loading bay doors. The switch is epoxy sealed for maximum resistance to harsh environments and has an 18 inch armoured connecting cable.
Solid Aluminum Extrusion
3 inch operating gap
Screw mount
18 inch armoured cable
Normally closed when magnet engaged
Switch Dimensions: 4.125″L x 1.75″W
Lifetime manufacturer's warranty
Canadian UL listed

Give us a call at 1-888-707-8228 or email us at info@tritonsurveillance.ca for Commercial Alarm Systems installation in Edmonton.