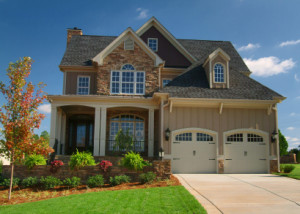 Triton Surveillance's security experts will visit your home to evaluate and design the ideal residential alarm system to suit your needs and budget.  In doing so, we will consider a variety of factors including:
Size or square footage;
Style of home (i.e. bungalow or two-storey etc.);
Standard access points;
Vulnerable points of unauthorized entry;
Family dynamics including number of members, children, pets and special needs; and
Any other factors that make your property unique.
Based on a review of your specific needs technologies such as key pads, motion sensors, window and door contacts, smoke and CO (carbon monoxide) detectors and even cameras can be combined to assure your family and your home are protected.
Existing Systems: If your home has an existing system that is not monitored, not functioning or in need of service contact us as we are more than happy to assist.  Our technicians can work with and, if needed, update your current hardware and establish a connection to our state-of-the-art alarm monitoring station for on-going protection at affordable prices.
Example Residential Alarm System Hardware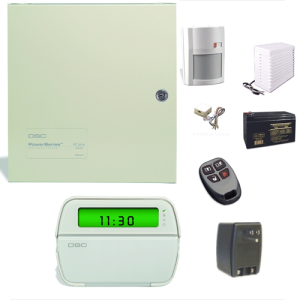 This DSC alarm system supports 6 wired zones (expandable to 16), and up to 16 wireless zones. (A zone is defined as a sensor or group of sensors).
This alarm can be professionally monitored by Triton Surveillance.
Basic Includes:
DSC PC1616 alarm system in metal enclosure
Wired keypad with wireless receiver
Wired PIR motion detector
Bonus Keychain Remote
Indoor surface mount siren
1 year warranty
Additional sensors can be added to accommodate up to 16 zones within your home.